This is a rebreen project. I cannot find the very first prebreen photo of the work, but it is one of the giant captain musing upon his sailing days genre. These paintings usually feature a giant captain head lost in thought with an ocean and smaller picture of a ship below. My first treatment was thus: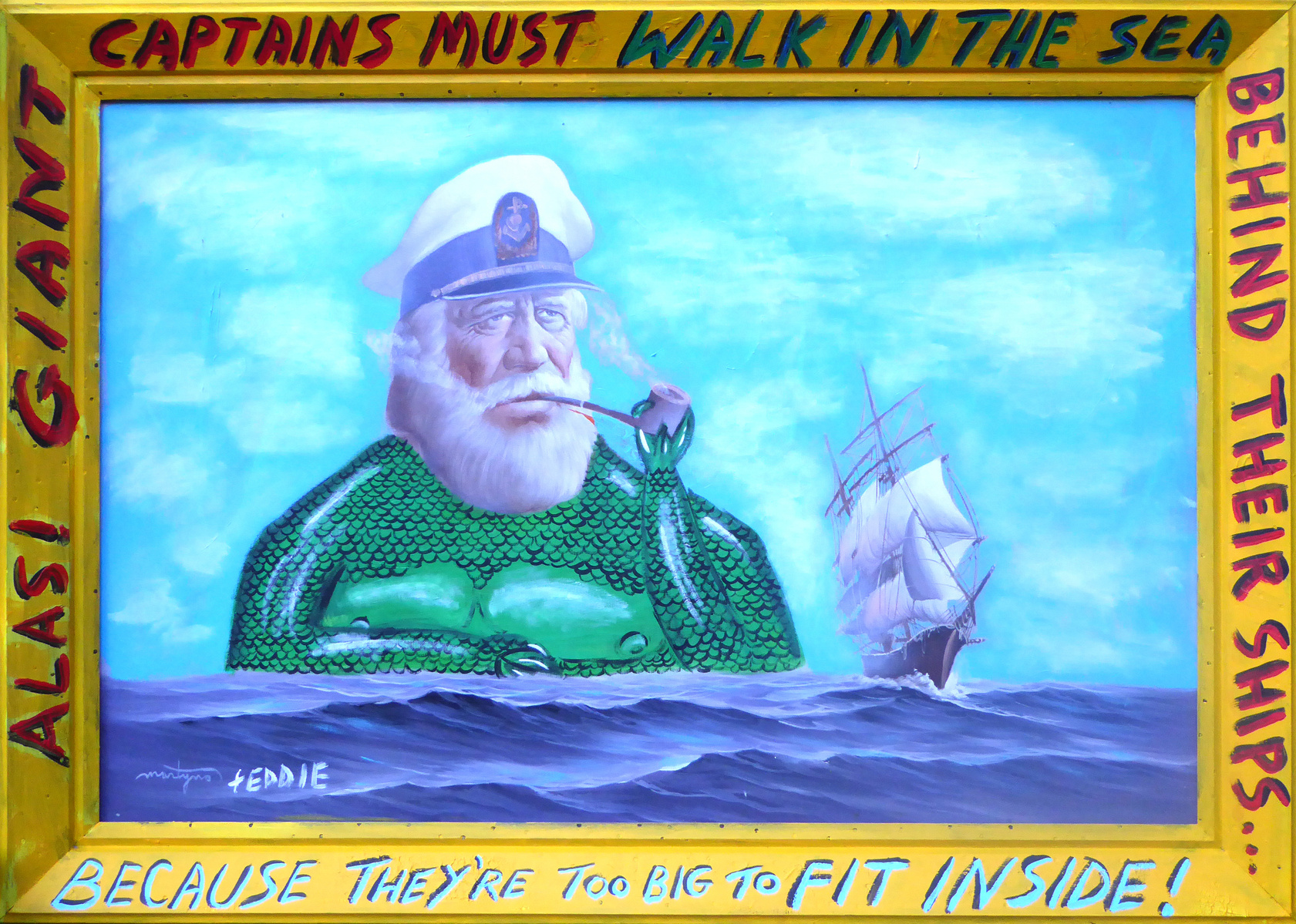 That one was funny but a bit sparse for a full on breen, so I redid it.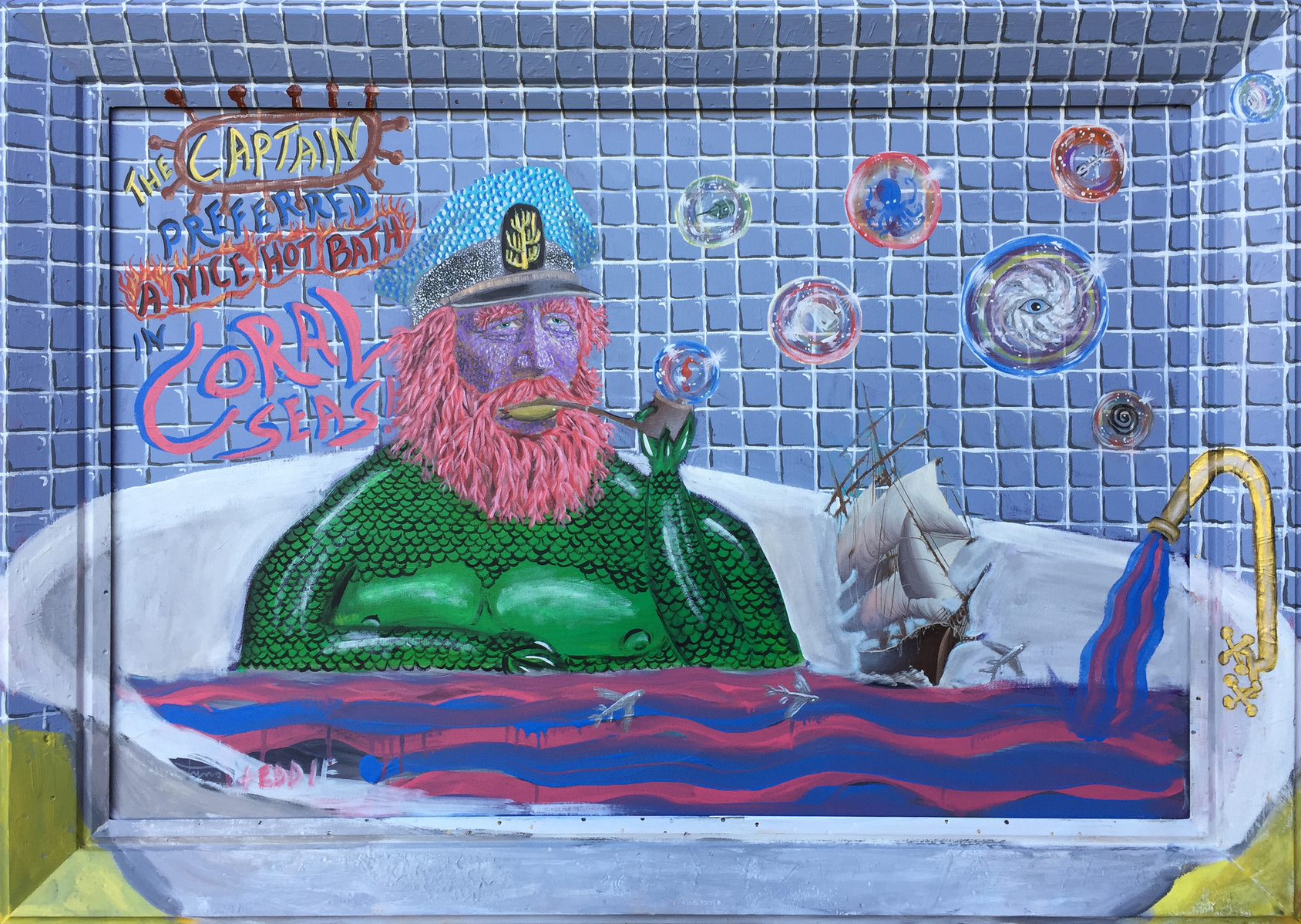 This may be done. I'm not sure, probably not.